Trophy and Sports Style Rings
Here at Austin Jewellers with are Cad-Cam experience we are able to meet the highest standards when it comes to these Masterpiece Rings, whether you are remaking an old high school ring or making that all important Trophy Ring, then let us help you with the Design and build of your ring.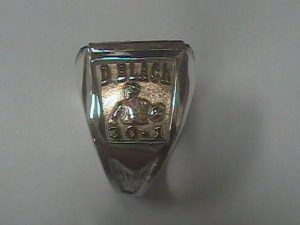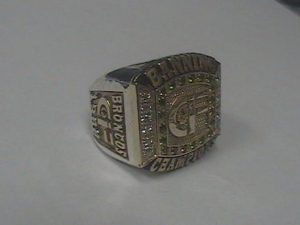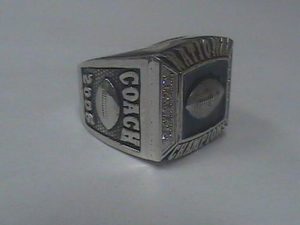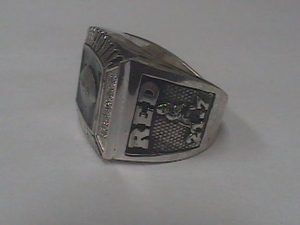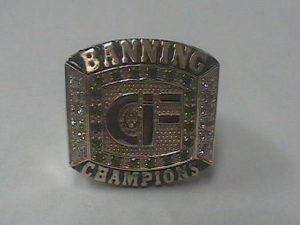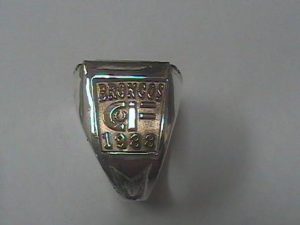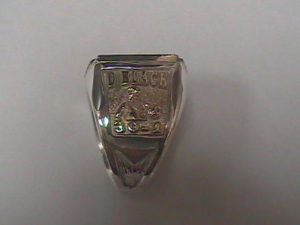 Eli Manning's MVP sample ring
If you dont swing at the ball you never get a home run,,, Just like it says Sample Ring, never got the job, oh well, doesn't mean I can't show the work.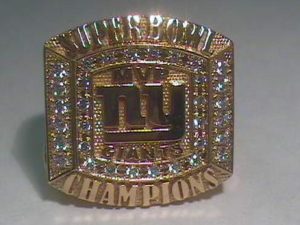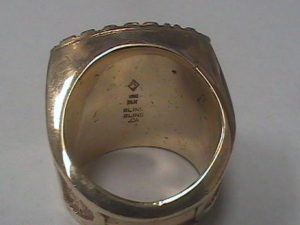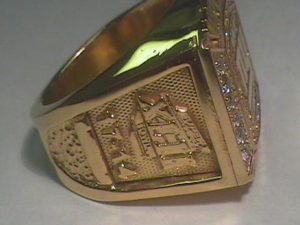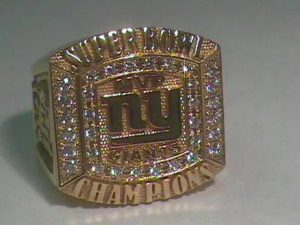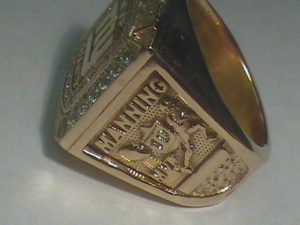 Take a look at the Detail on this ring………….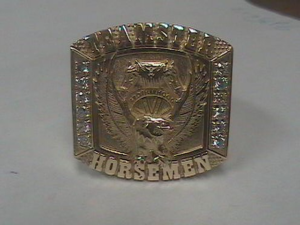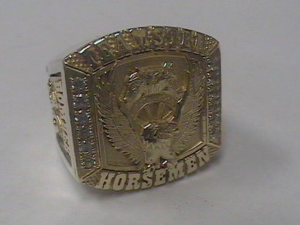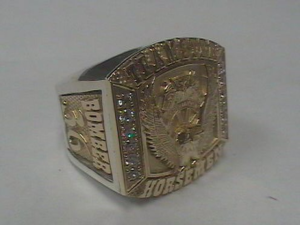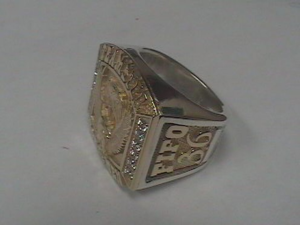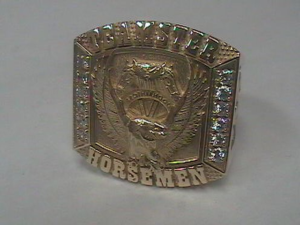 Biggy's Centennial Grad 2002 Ring
Biggy just ask me to make up a  Ring for him. He wanted a 'big old ring', I made him this 44 gram Sterling Silver Trophy Style Grad Ring. I just made this Ring, Its never to late to incorporate your Grad into a Ring.