Repairs
At Austin Jewellers we take the time to do the repairs right, we will repair any piece of Jewellery, and just about anything else you can find in a jewellery store.
Some of the things we do are Watch servicing and repairs on Rolex, Breitling and all other makes of Watches, we also service and repair all makes of Clocks.
See more on Clocks at, http://en.wikipedia.org/wiki/Clock
Broken shank
Before, broken shank and all out of shape. After, shank fixed, made round and polished.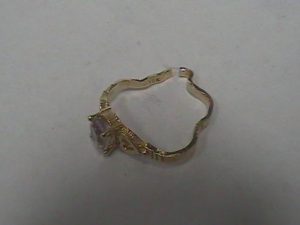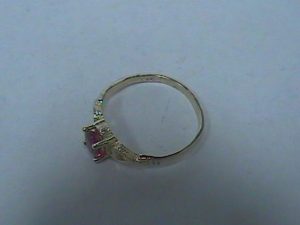 We get a lot of repairs, this 14 k yellow gold Ring was in bad shape, but we took this ring and made it like new. The ring had very worn out claws and the Center stone was not in the ring, we cut off the old claws made new ones and soldered them on with 14k yellow gold repair solder, then there were 2 Diamonds missing on the sides, we replaced them and re-tipped the side stones, then polished the ring before setting the center stone, then set the center stone and re polished the ring.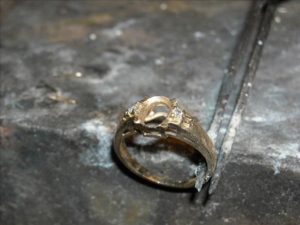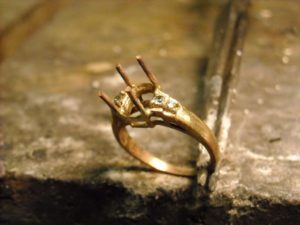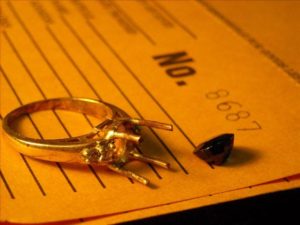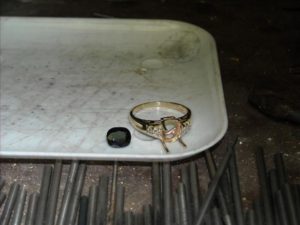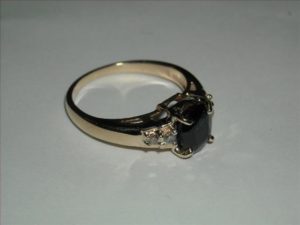 This Sterling Silver Ring had a broken Shank, and was bent. We took the ring and re-bent the shank into shape, then soldered together with Sterling Solder, acid bath to remover flux and fire scale, sanded and then polished.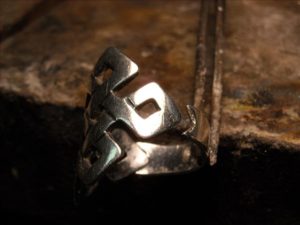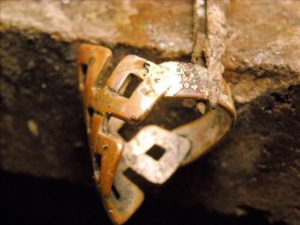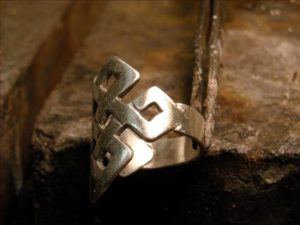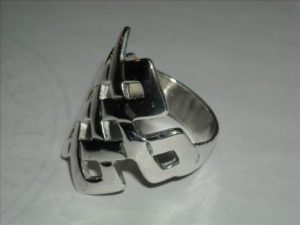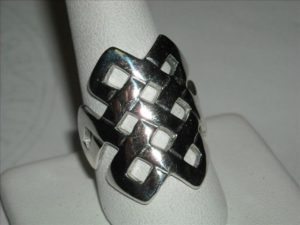 Re-tipping Claws and re-engraving the Leaves 
This Ring came into the shop, the owner asked us to fix up this Family Ring. This Ring was in a very worn state when it was brought in, we re-tipped all the claws in 14k white gold we then cleaned and polished the ring before re-engraving the fine details on the Leaves and Stems, then gave the ring a final polish.