At Austin Jewellers there is a Modern Showroom with a warm and inviting atmosphere, with Safety and Security for the Customer.
At Austin Jewellers the Front Door is always locked for Security, but all you have to do is Ring the Door Bell and we will welcome you into the Showroom.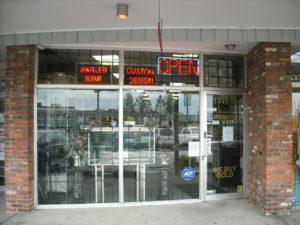 The Showroom highlights the fine craftsmanship that the store has to offer.