Austin Jewellers has been making Jewellery of all sorts and we thought it would be nice to show some of the fine pieces of jewellery we have made over the years.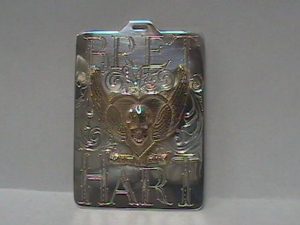 This is a project That we helped make, we where asked to Cad Cam and cast the yellow gold center.
See more on Bret Hart at,
Don walked past the store's front window display, where I have some jewellers tools and a Cnc milled crest, he came into the shop and asked if the work was done here, 'yes it is'. Then working with Don on how he wanted the Poppy to look and feel, we made up these poppies.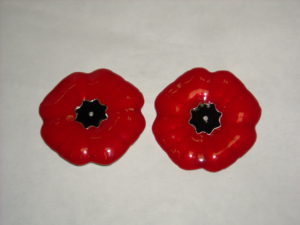 See more of the poppy and how it was made at,
Dan's 53 Chev,  The links are his car in 3d and the pendent is a side view, Diamonds around the boarder, below is the picture of the wax pendent and the finished car Necklace,
See more about 53 chevy's at, http://www.1953chevrolet.com/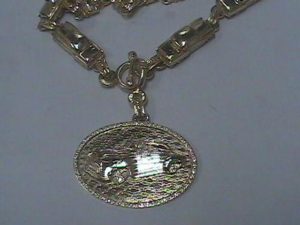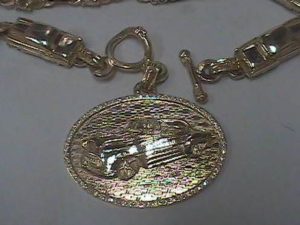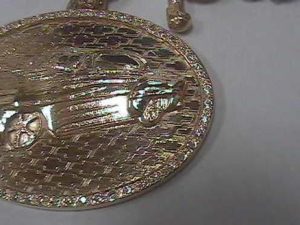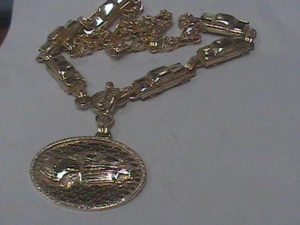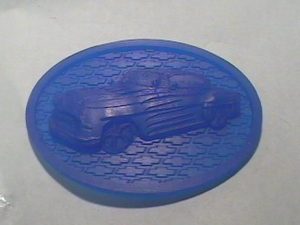 This Gallery is of a Jewellery piece I made some time ago, the center Hammer's spin, the boarder is pave set with Diamonds.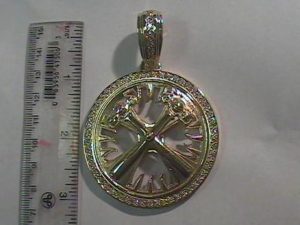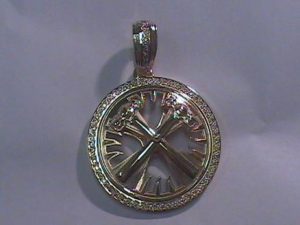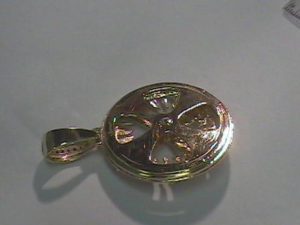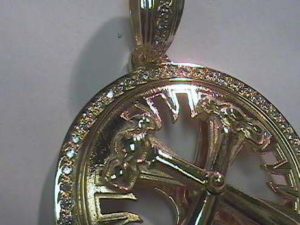 Over the years I have made these Hinge Rings, I have several different styles, this one is made in Sterling Silver and has 2 Hinge's, go's all the way down the finger.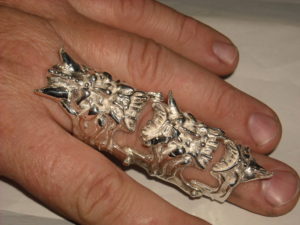 Ivory Dragon and Gold Pendent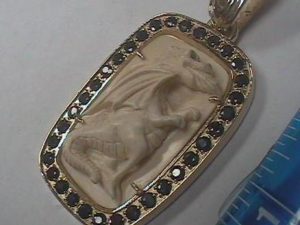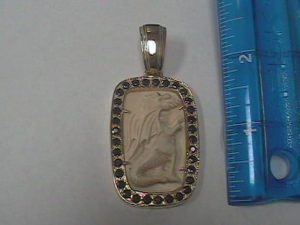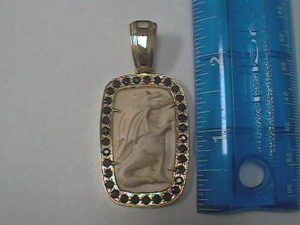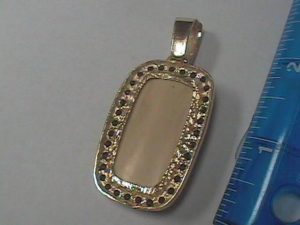 Dan's Skull Pendent, 10 k yellow Gold with movable Jaw and Emerald Eyes.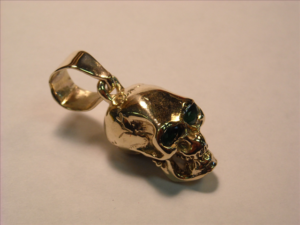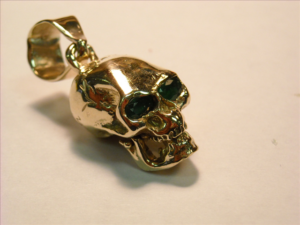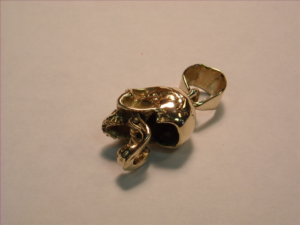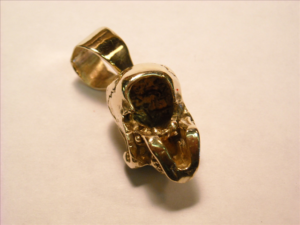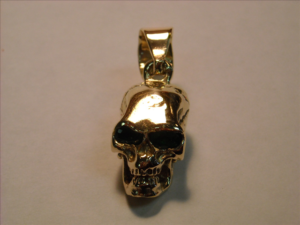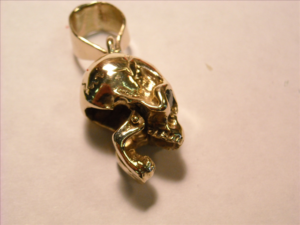 Dan had me make him a new necklace, you can see that I have had to enlarge the Bail on this Skull Pendent to accommodate the new chain.
At Austin Jewellers we have customers that bring in there old Jewellery and have it remade, here is an example of one of those jobs.
Tim brought in his Grandmothers Wedding Ring to use the Diamonds for his new 10k white gold Wedding Ring, Tim had a specific design and brought in a picture of what he wanted, and this is the ring.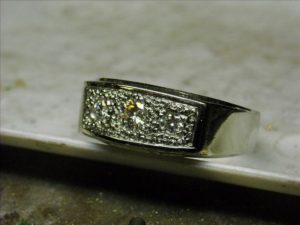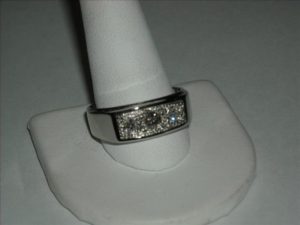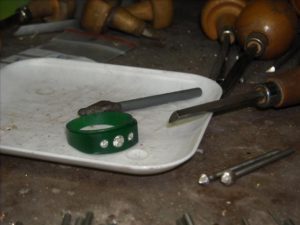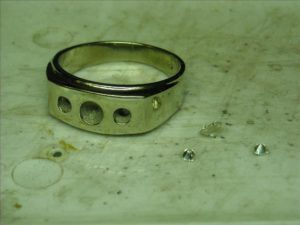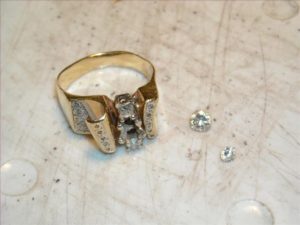 My Customer, Dave, worked with me on this idea, nice big Indian Head Pendent in  14 k white Gold with Quarter Carat Diamond Eyes.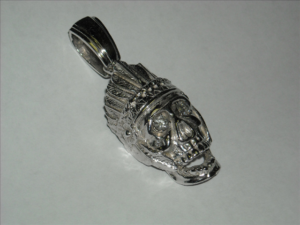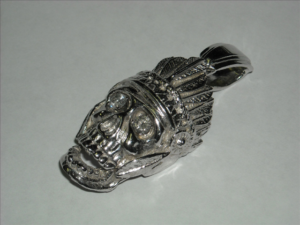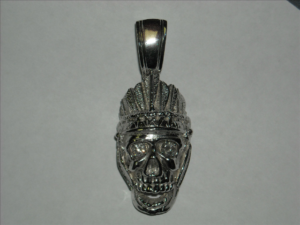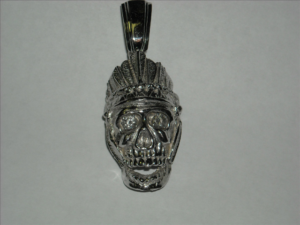 I re-worked the pendent, put it on a nice textured background and reset the bail, I have showed it next to a card to show the size.